Interview with Host of Car of the Week, Alyc Keith!
Blog
Jun 22nd, 2018
Do you follow along with our weekly Car of the Week videos?
If you do, then you know Alyc Keith.
He is the host of the Car of the Week, an expert on Lexus Certified Pre-Owned Alberta, and one heck of a snappy dresser!  Today, we interviewed Alyc for a behind the scenes look at the man behind the microphone.
Q&A with Alyc Keith, Car of the Week Host
Our Car of the Week videos give you access to some of our best pre-owned Lexus cars and SUVs. Get to know more about our wonderful host, Alyc Keith!
Q: How do you choose the Car of the Week vehicle?
AK: "We usually have a few great options every week. Generally, we choose a clean, low KM, local vehicle. Sometimes we will go with a rare, used Lexus that you will not generally find on the pre-owned market."
Q: What is the filming process like for recording the videos?
AK: "We film Monday afternoons. There is a lot happening at the dealership, so sometimes we are rushed and it can be stressful. Usually I am pulled away, so it can take longer than expected. However, we have not missed a week yet!"
Q: Which recent video has been your favorite one to host?
AK: "I enjoy filming the COTW videos when the vehicle gets sold during production. This has happened on a number of occasions and sometimes we get the customer to make a cameo in the video. It is quite exciting when this happens!"
Q: Which Lexus model do you enjoy featuring the most?
AK: "I really enjoyed the used Lexus LC 500 we filmed, and the new body style used Lexus LX 570. They are both in such high demand, and if I could have any summer and winter vehicle, those would be the two I would own."
Q: If you could host another show, what would you want it to be about?
AK: "Ha, that is a great question. We also film a side segment called "Inside the Lexus Lounge" where we have interviewed some of our high profile guests. I would like to possibly continue and expand that idea. I have been a huge hockey fan all my life, I think it would be great to do a show or interview where I would asked tougher, more candid questions than what the players are usually asked on television."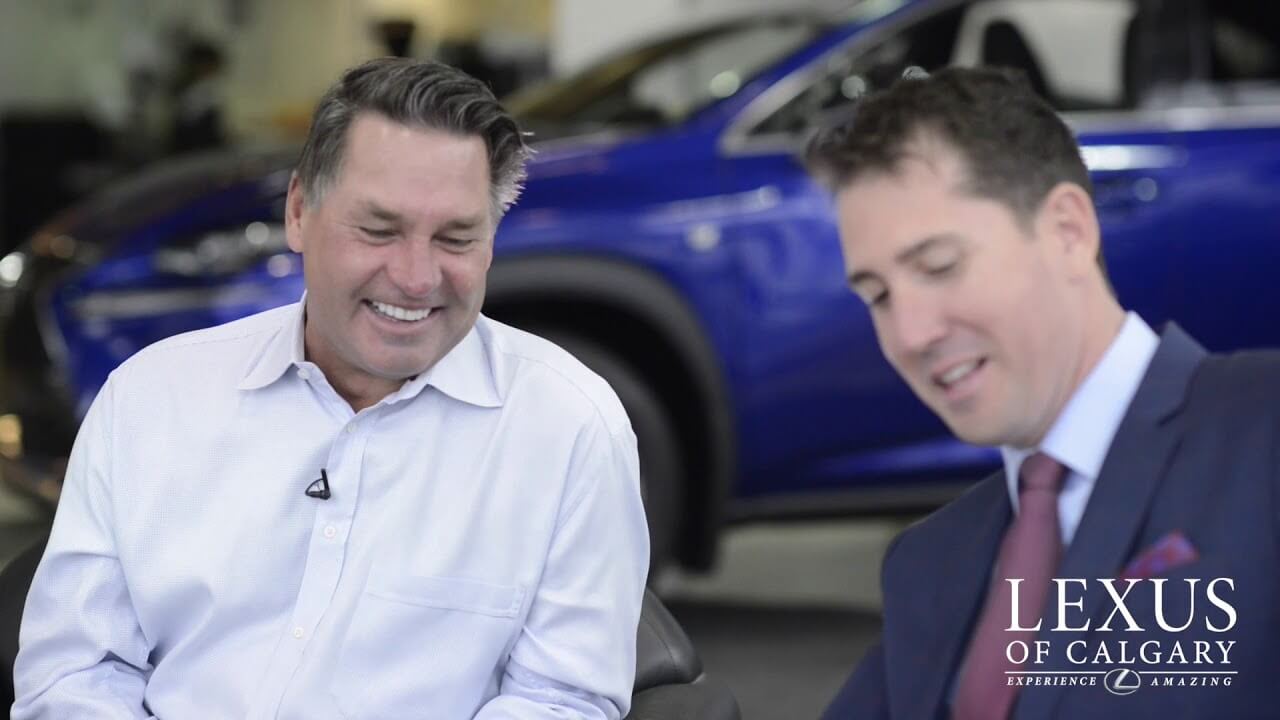 Come Visit Alyc at Lexus of Calgary!
Each week, Alyc Keith provides a full overview of our top Lexus vehicles with an in-depth review of features, technology, and more! Follow us on Facebook and be on the lookout for new videos each week.
Our wide selection of Lexus models and knowledgeable staff are just a few of the reasons for why guests buy at Lexus of Calgary.  Come visit us at Lexus of Calgary, where Alyc and the rest of our team work together to provide VIP service for every guest.