Choosing the Right Tires for Your Lexus
Blog
Feb 4th, 2016
Choosing the right tires for your Lexus is a big decision. There are a lot of different makes and models available.
At Lexus of Calgary, We Can Provide You With Tires for Every Season
All season tires which are well suited for temperate conditions
Performance tires designed for control at higher speeds
Winter tires fitted with extra wide tread patterns and a special rubber compound for cold weather driving
Light-vehicle tires built to withstand heavy loads and rough off-road conditions
Figuring out which tires best suit your needs is something your Lexus tire experts can help you with. We will ask you questions to determine your driving style and habits.
How We Determine The Right Tires for You
Where do you do most of your driving
How many kilometers do you drive a year?
How often do you drive in rough conditions: rain, snow, dirt or gravel roads?
How often and how much do you tow?
What look or style are you after?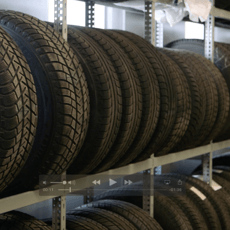 With so many high quality brands available at competitive prices, your Lexus will always be riding on the right tires for the season.
When the season changes, it is time to switch your all-season tires to winter tires. Take your vehicle to Lexus of Calgary and have your winter tires installed. In addition, you can also speak to us about different storage options for your tires to keep the clutter out of your basement or garage.
For help in choosing your tires see the tire experts at Lexus of Calgary, who know your vehicle best. We carry winter, performance, and all season tires for year round great driving. Book an appointment and get your tires changed today.